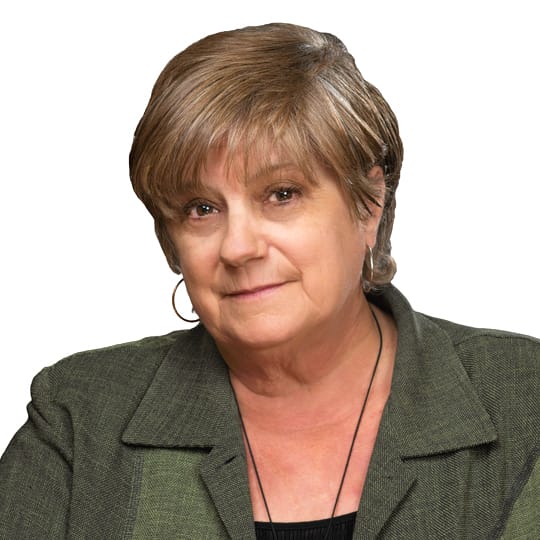 Carol Coffey
Senior Executive Leadership Program Advisor
@ Action Edge
Global Trainer to World's Top Business Coaches 
35 Years of Influence and Results in Corporate and Executive Leadership Development 
Multiple Award Winner
Managed Multiple National Organizations
---
Leader of leaders across Canada and the world, Carol has been influencing executive and corporate leadership development for over 35 years.   
Carol's record of life achievement is a testament to sound, practical responsibility and leadership, a congruent style, committed nature and ever-active mind. She has been the recipient of scholastic, citizenship, athletic, public speaking, business and community awards.
She is an innovative, creative, strategic thinker, natural leader, business and executive coach, trusted advisor & consultant and mentor with expertise in synergy, productivity, profitability and efficiency. She has developed and implemented strategies for businesses and organizations of all sizes, in all phases and stages of operation. As a creative program developer, Carol has been instrumental in areas that have helped launch owners, teams, and individuals into new business levels, new beginnings and positive change.
In her past capacity as a highly acclaimed business and executive leadership coach, Carol pioneered and paved a successful road for many men and women, and her contribution assisted in launching the coaching industry in North America.
Named and recognized as one of the top coaches in North America and subsequently a global nominee, Carol was also a vital contributor to the international coach training team. She served as Managing Director of Canadian operations for two years prior to assuming a role as CEO for Personal (Business) Advisors Canada, and as a founding partner of the John Maxwell Team, Carol continues to inspire new leaders.
As an influential communicator, her successful career crosses over many business boundaries including retail, finance, manufacturing, sales, management, information management, health care, executive analysis, education, training, consulting and coaching.
Carol puts her heart and soul into her profession and states her greatest accomplishments lead to helping others make a difference in their own lives. Her belief in people and their potential has trail blazed her fulfilling career. A long time entrepreneur, Carol is also a writer, inventor and motivational speaker.