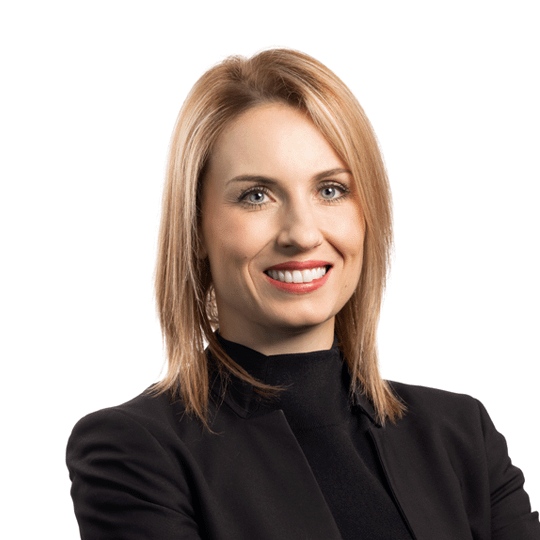 Bertha Taylor
Director of Client Results 
@ Action Edge
---
CODA (Children of Deaf Adults)
Starting your life as the oldest daughter of two deaf parents teaches you a few things. Being your family's voice to the outside world and helping raise two siblings, as well as supporting her family's paper delivery roots, Bertha lived the true meaning of responsibility from the earliest of ages.
Learning how to carry a heavy load on her shoulders created an incredible work ethic and fuelled an entrepreneurial fire in her. On many days of her childhood Bertha could be found running her combination lemonade and bracelet making stand and garage sale business, all to help raise money for her family.
Serving people and customer service were two things that came so naturally to her, and they are two areas that are still a part of Bertha's fabric today.
The First Order of Business
These early experiences shaped Bertha at such a deep level that at 18 she was given a work opportunity with the Global restaurant chain Chili's in Edmonton. Described as someone years ahead of her time,  Bertha quickly worked her way into the kitchen and then to leading the Chili's frontline teams that were so famous for delivering the Chili's unique dining experience.
To everyone there it was easy to see where Bertha's skills were going to take her. Considered a complete and natural born leader as well as a jack of all trades, she became the perfect bridge between ownership's needs, extremely high customer service expectations, and the continuous staff support and training necessary to deliver it all.  
The people who have worked for Bertha describe her as fiercely loyal, tough but caring, and with her teams she had an impact in every Chili's location in Alberta. Winning numerous awards and building some of the brand's most successful locations in the world. 
Chili's experienced the biggest growth phase in its history during Bertha's time there.
Everywhere she went people from her previous work followed her –  which says everything about the trust Bertha builds with the teams she works with.
The relationships Bertha built with her team are still strong today and she has attracted other Chili-Heads to ActionEdge to coach with us, helping leverage the experience gained from what we consider to be one of the toughest and demanding industries anywhere.
The Next Phase
After spending over a decade at Chili's, Bertha left  to become a mother to her beautiful daughter Aria.
Bertha's dedication and love for Motherhood took her away from the industry she knew so well, but as  Aria grew, Bertha's passions allowed her to merge back into the restaurant world where she would go on to opening and consulting for leading restaurants around Alberta. Building solutions for everything from restaurant & menu design, staff attraction and retention strategies, order logistics, and staff training. 
The First Order of Business
Bertha's role as the Director of Client results is the perfect blend of all her skills focussed on all of ActionEdge's many clients – ensuring their coaching journey leads them to where they need to go. Bertha's role is one unique to the coaching world – but one extremely important to ActionEdge's quest for total commitment to client results, and dedication to the firm's coaches who work with those clients.
On top of this Bertha leads ActionEdge's internal support team and helps keep our firm positioned as ActionCOACH's number one coaching firm globally.
When not at work Bertha is with her daughter Aria, and with her partner Kevin and the three of them can be found with their two Irish Setters Willow and Amber, biking around the Kensington and Sunnyside neighbourhoods they love and call home.