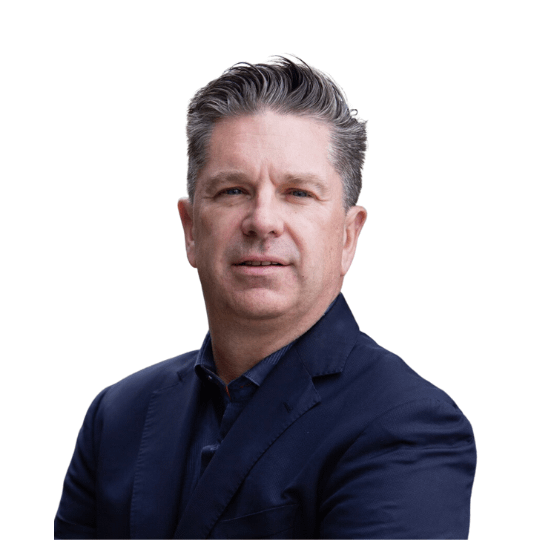 Kevin Simpson
Managing Partner & Business Coach
@ Action Edge
25 years of leadership and consulting experience
Grew his own businesses by over 100%
Success with multinational corporations and mom and pop businesses
Developed custom training programs for retail stores, restaurants, and some of the world's leading sporting goods companies
---
When it comes to coaching and leadership development Kevin Simpson doesn't just talk the talk, he walks the walk, and has done so with organizations for almost 25 years.
Coaching & Business Analysis Specialist
Owning and running a leading boutique retail bicycle shop that is known worldwide for its customer service, a successful consulting business, and one of the top restaurants in Canada will have that affect on you.
Kevin's belief is that success doesn't happen by accident – it's planned, worked for, and shared comes through in every thing that he does.
Organizational Impact
Kevin's career began in the field of medical imaging with Siemens Canada where he grew to become one of the leading MRI field technicians in the world, working with health care providers in Canada, the United States and all over Europe. Kevin gained a reputation as a total solution provider and was tasked with the responsibility of building private MRI and CAT scan equipped clinics as that business emerged, including building Calgary's own Mayfair Clinic.
The success in this dynamic work environment established in Kevin a "never give up" attitude which he carried into the next phases of his work at Siemens – leading the Western Canadian Medical Imaging Service business, responsible for over 30 field technicians and the reliability of the life saving imaging equipment in the radiology departments of Canada's best hospitals.
Kevin finished his career with Siemens holding the position of National Technology Manager where he lead the development of the company's first nationwide Customer Service Centre. This undertaking was truly unique in Canada as it established one of the first call centre environments to connect hospitals to remote service technicians and allowed instant troubleshooting of their equipment, all the while managing and supporting the customer service delivery process.
Consulting History
This role brought out Kevin's true passion for customer service and would shape his career in the years that followed, leading him right into the world of retail store and restaurant operation, management and consulting.
Kevin was hired by a leading sports consulting group from North Carolina to develop and teach North American businesses how to deliver unique and memorable experiences to their customers, strategies to increase their profitability, and techniques on how to align employees behind a company's mission and vision statements to maximize the success of both.
Kevin was promoted to Chief Strategy Officer with this consulting group where he undertook creating and implementing a new corporate strategy them – one that lead him to working with some of the largest companies in the sporting business – Shimano, Thule, Brooks Running, and Camelbak. By using his energetic and engaging style Kevin created an outstanding track record with these organizations to strengthen employee performance, increase sales, improve customer service, streamline processes, and develop leaders at all levels. Kevin's commitment was to create custom and unique solutions for each of these customers. The approach this group took with these companies was considered groundbreaking and was widely successful in increasing profitably and customer satisfaction in each one.
In 2014, Kevin formed Sequential Leadership, which brought all of his skills under the umbrella of his own consulting practice. Sequential lead Kevin everywhere from working with civic leaders from major Canadian Cities and towns, to retail stores, restaurants, and some of the countries leading CEO's.
Community & Family
Kevin served on the board for Big Brothers and Big Sisters, has led Canmore's Downtown Business community as their chair, spearheading fundraising and donation groups that served the entire Bow Valley.
His passion for the outdoors and sports has lead him everywhere from the base of Mount Everest to racing his mountain bike over most of Europe's highest passes. He is a proud finisher of both the TransAlps and TransRockies races.