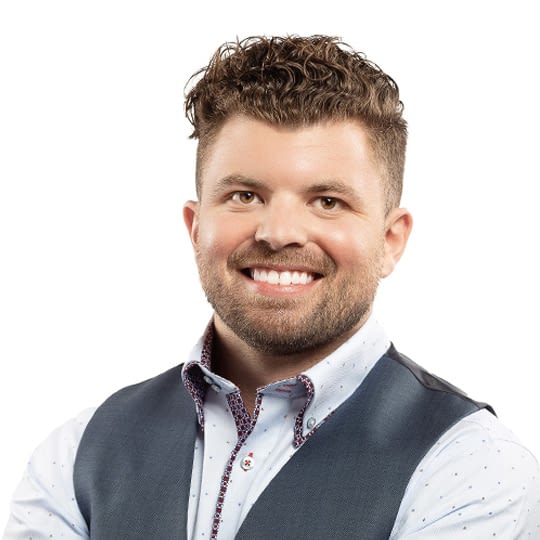 Ryan Smith
Executive Coach
@ Action Edge
11+ years of high-performance coaching
5+ years of corporate management experience
5+ years of business ownership
---
Background
Growing up, Ryan was heavily involved in sports where he quickly learned the value of a good coach and the impact this can have on the success of individuals and teams. His love of sports and the desire to work with people led him to pursue a degree in psychology. After university Ryan took on a variety of roles in the health and fitness industry as a coach, mentor, and business professional. As a coach and mentor, he learned how to bring out the best in the people he worked with, and as a business professional he learned the importance of relationships, goal setting and driving towards those goals.
Ryan brings a unique wealth of knowledge and experience to the clients he works with. In 2016 he opened a fitness facility where he built a community of athletes who supported, encouraged, and motivated each other. This venture provided him the opportunity to oversee all aspects of the business, including facility management, marketing, managing business relationships, developing partnerships, and organizing and hosting educational and sporting events. Then, when the going got tough, he successfully transitioned to an online business where he coached a wide variety of clients, from individuals wishing to improve the quality of their coaching business, to world-class athletes preparing for national and international competitions.
From Client to Coach
As a previous ActionEdge client, Ryan successfully opened, organized, and operated an Environmental Health product supply and consulting company. He was responsible for securing key accounts in professional sports, educational institutions, medical practices, and municipalities to name a few. When challenges arose which threatened company margins and profit, Ryan's creativity and tenacity prevailed with the development of a first-of-its-kind Environmental Health Consulting service. He was quickly able to increase profits and make up margin loss by securing contracts within the NHL and many other businesses looking for professional assistance in establishing, assessing, and enhancing their pandemic-response strategies and protocols.
Ryan is a high-achieving, passionate person who has a proven track record of experience in corporate upper-management, business development, direct sales, operations and logistics. He is a resident of Cochrane with his wife Ericka and Garfield-esque cat, Cheeto. He enjoys weightlifting and spending as much time as possible in the mountains.