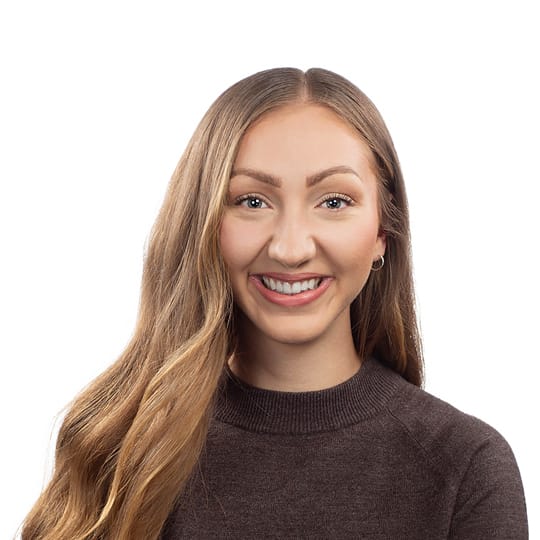 Tiffany Heinrichs
Managing Director, ProACTION 365  
@ Action Edge
Dean's List at Edwards School of Business, University of Saskatchewan
Business Administration Degree, Ambrose Community College
---
Action, not Hope
Tiffany is not interested in waiting around for her openings and opportunities, she prefers to make them. Having secured a position at ActionEdge that did not exist, let alone have an opening, Tiffany is a true example of how you do one thing is how you do everything as evidenced by her professional assertiveness and boldness in essentially creating her own position.
Top Prospect
Having already successfully completed a degree in Business Administration, Tiffany turned to the Edwards School of Business, University of Saskatchewan where she currently ranks on the Dean's list and is set to graduate in December of 2021. Determined to forge a career in business and leadership Tiffany already has 'time in the well' as a business leader and manager, having recently managed a team of 11 employees as a Parks and Recreation Facilities Manager.
Committed to Making an Impact
With a deep desire for continued growth both personally and professionally, Tiffany is honoured to have the opportunity to learn and work with ActionEdge. Seeking to add value to any business engaged, to spur on creativity, and building meaningful relationships with others drives Tiffany daily.
Roots
Growing up in the South Okanagan, Tiffany was immersed in an entrepreneurial hotbed of vineyards and orchards, witnessing first hand the value of business abundance and the positive impact great leadership and business can have on a community.