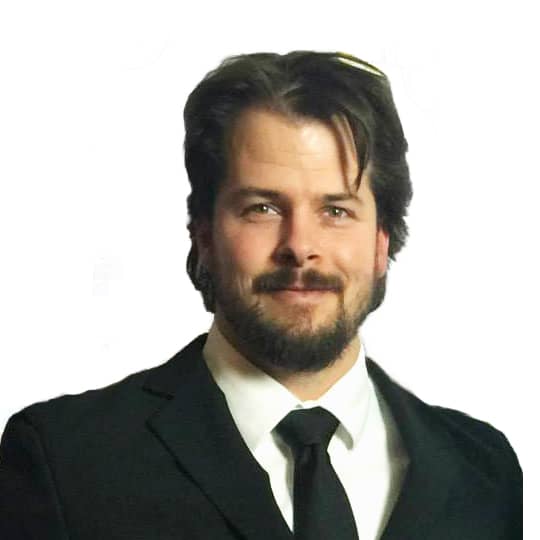 Jarrod Stanton, BA, B.Ed
Managing Partner & Business Coach
@ Action Edge
15 years of coaching & leadership experience
5 years experience developing community education, sports and social programs.
Great track record – has increased profits by an astounding 100% in 12 months
Authored several articles about business strategies, team building, and managing change
---
Jarrod has been an ActionCOACH business coach since September 2006.
As part of Action Edge and ActionCOACH, he has coached over 300 clients, is frequently listed in the top 100 coaches in the world, and has received multiple awards within ActionCOACH for client and team results.
Background
Jarrod has a storied education and work history with many personal and professional heights. He has worked in community Sport and Recreation, Education, and Business Ownership. After completing his Degree in Education, Jarrod worked as a School Teacher, then Principal, where he was responsible for guiding and inspiring the minds of future generations. Jarrod also has 6 years experience developing community education, sports and social programs in Beijing China and the Canadian North. He also taught, and coached within these programs, acting as a leader, mentor and role model, showing that he can practice what he preaches. Jarrod co-founded a 2010 start-up which grew to number one market share in Canada within two years while acquiring several mega-accounts across the US and Canada.
Coaching & Philanthropic Work
Jarrod has worked with and directed a team of 12 coaches and trainers, which helped create and implement programs and projects that were completed under budget and on time. The depth of his business knowledge is truly inspiring, he has guided and mentored hundreds of companies to achieve and surpass their goals, and in some cases, increased profits by an astounding 1000%+ in 12 months.
As a business writer, Jarrod has authored several articles about business strategies, team building, and managing change. He is an intelligent and articulate coach who has a special ability for identifying problem areas in your business and presenting a focused and straightforward plan for change.
He has worked as a volunteer with the Canadian Youth Business Foundation, now Futurprenuer Canada, delivering quality industry guidance to our younger generation of entrepreneurs, giving them the tools and abilities to succeed. He also sits as Co- Chair of the Boxing Day Classic Foundation, an organization devoted to helping victims of Cancer, and other community initiatives.
Jarrod subscribes to the philosophy that a business should give you more life, not take away from it. A successful business is an entity that can function efficiently and profitably; without the owner. Large or small, Jarrod's wealth of information can help your business grow, become more efficient, and ultimately run without you.