Salute to the franchisors. Seriously, hats off to you. To follow the business ladder all the way to the very top rung of true entrepreneur and sell your systems, concept, brand, uniqueness and resources all the while providing an entry point for dozens, perhaps hundreds, and maybe even thousands to enter the self-employed world by accessing your proven system and get started on their business dreams…it's entirely impressive.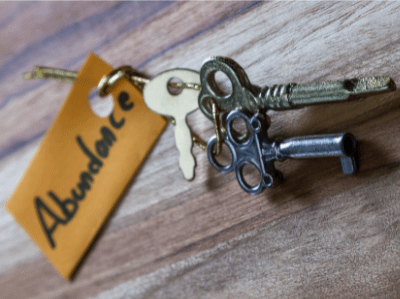 We have had the privilege over the past 15+ years to be a franchisee, to coach franchisees, to coach franchisors, to coach franchisors and their franchisees, to develop sales processes for franchisors to attract and convert new franchisees, and to be investors/partners in franchise motherships. So, you could say we've experienced things from most perspectives when it comes to the franchise world. 
In this blog we'll highlight some reasons why an increasing number of franchisors are turning (slowly and cautiously) to outside professional business coaching for their franchisees. The following is not based upon franchise law, franchise standards, or any other formal governing policies – it is simply an account of the emotions, perspectives, and relationships that we've observed on the front lines of both being, and working with, franchisees and franchisors.
Before we jump into the list of 5 reasons let's begin with the Ground Zero foundation when it comes to this discussion:
Training is not coaching.
Franchisers are masters of training, developing training courses, and delivery training to their franchise partners. Some even create their own universities.
But here's the thing:
Training is not coaching.
Training is great and absolutely necessary to establish the "how" around things like SOPs, equipment, customer service protocols, product knowledge. It's the way we make a Big Mac,
Coaching brings the Focus and the Accountability to ownership and their teams that is critical and overlooked. Everything from what are the key areas we focus on, why are they important, how do we prioritize, how do we test and measure, and ultimately what areas of accountability will we identify. Coaching then provides an external source, with a non-ownership stake in the business to be accountable to.
Great coaching brings clarity and commitment on the areas where true success leverage can occur.
The case for partnering with an external professional business coaching firm, reason #1:
Just what exactly is our relationship here anyway?
Typically the relationship between franchisee and franchisor is complicated at best and often can be uncomfortable and an awkward flat-out conflict of interest at worst, especially when it comes to giving advice, or providing an unbiased opinion. Consider for a moment here the multiple identities the franchisee assumes. The franchisee is, all at once:
The customer of the franchisor – you purchase a franchisee off of them and pay them monthly fees of various kinds to be part of they system. The "right" to play if you will.
The team member of the franchisor – you are called upon to participate and be a good team player when it comes to initiatives, fundraisers, conferences, helping sell new franchise locations, etc.
The direct report of the franchisor – you are expected to produce stats and meet these minimums, adhere to standard operating systems, comply with this and this and this, and attend this this and this.
The student of the franchisor – you embrace your franchisor as the default mentor and teacher in everything concerning this franchise and this industry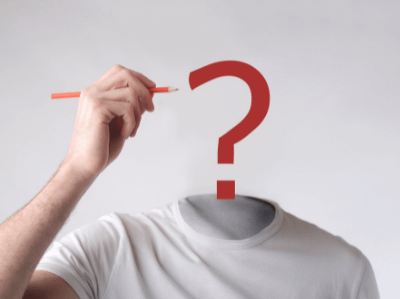 Are you starting to empathize with these franchisees yet? Of course there are phenomenal franchisors who are amazing at balancing these different relationships and build confidence and trust with their franchisors as the years go on. And then of course there are some who, either knowingly or obliviously, will adopt the persona that suits them in the moment and leave the franchisees feeling confused and perhaps used.
Anyway, the point here is not to discuss the merits of fantastic franchisors vs their opposites, but rather to appreciate the varying hats worn by the franchise and franchisor in their relationship and how frequently the hats can shift. Now consider, on top of everything else listed above, the franchisor says to the franchisee; 'oh ya, forgot to mention – you'll also get business coaching from us.' Um, ok, thaaannks?  
One of the factors contributing to the soaring rise in professional coaching being externally sourced in more and more organizations is the simple fact that your coach should be your unconditional advocate whose only purpose is to help get you what you want. Not someone who has even a shade of alternate motivators such as:
Maybe if we get this person successful enough they'll want to buy another territory

I have to get this person more in line with protocols

I should ask this person if they'd be willing to record a testimonial on how great our franchise system is

We need to get more royalties and fees coming in from this location

Etc
Look, there's no judging here, and surely no ill intent is intended in these offerings of franchisor to coach their franchisees, it just simply is – not pure professional coaching. Some would even call it a conflict of interest.
Franchise partners of the rapidly growing and successful company Modern PURAIR Andrea and Tanner Leger were recently interviewed on their thoughts around working with an external business coach that is not a head office employee:
Andrea: 
It's a huge pro, I love that, and I think what it allows us to do, truly, is to have a very open conversation and not worry about having a conflict of interest with head office. Issues do come up and the 3rd party is exactly what makes the coaching so great.
Tanner:
Nothing wrong with having the discussions franchisee to franchisee, nothing wrong with having discussions franchisee to franchisor, but having that almost 'on your shoulder' voice that you can bounce stuff off of, and whose only real skin in the game is to grow your business. They're not there for any other reason. It's worth every nickel and dime.
Watch Andrea and Tanner's full interview here:
The case for partnering with an external professional business coaching firm, reason #2:
Better Franchisee Performance and the Impact On New Franchise Sales
Every franchisor has impressive value stacks and presentation decks thoroughly prepared to help guide the qualified franchise prospects to make a great decision. You get this, and this, and this, and this, and this, and this. The list of resources and benefits to becoming a franchisee with us will almost always take a background seat to the two primary questions in the prospective franchisee's heart, gut, and head:
How successful are the current franchisees?

How confident am I that I can be successful at this?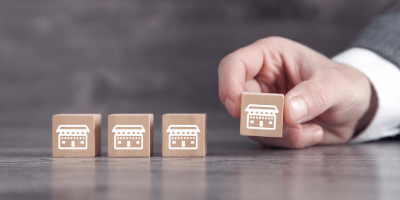 Both questions stand a considerably greater chance of being answered favourably when the current franchisees have access to an external professional business coaching firm. As director of new franchise sales, how impactful is it to be able to mention – also, we have a partnership with Canada's top business coaching firm where all our franchisees have the option to engage them for exclusive rates and partially paid for by us at head office? More impactful surely than saying 'you'll get mentoring and support from Bob our __________ at Head Office.' Again the support and mentoring from Bob at head office is fantastic, but not at the same level as being able to say 'we are so committed to the success and development of all our franchisees as business people, we've vetted and engaged a 3rd party professional firm with a 16 year track record of results to be a resource to you.' 
Confidence I can succeed at this = higher. Franchise sales conversion rate = higher.
The case for partnering with an external professional business coaching firm, reason #3:
Free Your Time and Work on Growing Your Business
One national franchisor who we currently work with admitted to spending between 12 – 20 hours every week 'coaching' his franchisees before he reached out to us. And they have gone on to double the amount of franchisees they have since that time, so you can see how many hours of his week would be free for other owner level activities had he kept it up. Who wants to be put in a spot where the decision to free up more of your time means giving your franchisees less? 
When you partner with an external professional business coaching firm with deep bench strength and resources the capacity to give the time and attention to the franchisees who want it is never limited or at risk, and your time is free to do valuable owner's work such as:
Working with your leadership team

Finding new alliances and partnerships

Guiding your organization towards the vision, mission, and culture

Reviewing, refining, and refreshing the best available resources for your franchisees

Selling more franchise territories

And much more
Spend your time leading from the front, growing your brand, working on your business.
The case for partnering with an external professional business coaching firm, reason #4:
You Don't Have the Coaching Systems 
And why would you? Franchisors should be dedicated to continually improving the operating, sales, and marketing systems for their franchisees to wield and for the mothership to stay strong. Building out a professional coaching framework, structure, and communications portal…no. 
Who already has the proven framework, structure, and communications portal that will ensure consistency in context and delivery of the coaching across your franchisees? Professional coaching firms. 
Most on the cusp of entering into a coaching relationship are intensely inquiring about content while so much of the impact from coaching comes from the ritualized context and structure. Why try to create such a structure when you can harness world class coaching systems from outside your HQ?
Besides coaching systems and structure, you also (probably) don't know how to coach. Meaning, coaching is a craft all to itself and having 10,000 hrs in the trenches of your particular industry and growing other businesses to success is not comparable to 10,000 hrs across the table or zoom screen helping stretch people to their absolute best performance. Mentor – yes, coach – no. Even if you, or an HQ employee, does have 10,000 hrs coaching experience the nature of the association by virtue of the coach representing head office severely hampers the genuineness of the coaching engagement as outlined in point #1 above.
The case for partnering with an external professional business coaching firm, reason #5:
Top Performers Covet and Expect Professional Coaching
'Professional' coaching. Not advice from you when you have time, or a 'way to go' over the company chat forum – professional coaching. The coaching that was once viewed as a crutch or embarrassment is now seen as an obvious component of doing business as commonplace as an accountant, lawyer, or bookkeeper. I want to grow, I want my business to grow, the lifestyle I want is on the line – of course I want a coach, seems to be the increasing sentiment of the high achievers and top performers.
That the coaching resource is external and not internal is also becoming more and more expected from those who have set high standards for themselves . Not a franchise, but still a Canada-wide organization we work with was pursuing a highly sought after sales executive around the middle of 2018. With a tremendous resume and track record she was being aggressively courted by at least 3 competing employers – our client being one of the 3. In the end she ended up accepting the offer from our client and she said that it was actually the lowest compensation of the 3, and the most travel required, but our client was the only one who said she'd be given access to her own external professional business coach – and that was the deciding factor for her.
For an increasing number of people, top performers more so, the question is no longer 'do I get a coach', the question is 'which coach should I get.'
————————————————————–
The case made in this blog entry we would make for any franchisor at any level of experience, size, success track-record, etc, but is perhaps most intently geared towards the franchisor who has just celebrated the onboarding of their 8 – 12th franchise partner and things are starting to get real, real fast.  You're proud of the support you've offered to date but are starting to question how this support can keep up as you march towards your next milestone of 100 franchise sales. 
We'll end how we began – respect to all those who take their business to the franchise level. You personify courage, ambition and true entrepreneurial spirit and you create jobs, opportunities and abundance in all communities in which you branch out. Thank you!