Author: Steff O'Brien
Lately, we have been very curious about which marketing strategies our most successful clients and business professionals are finding have the most optimal outcome. So, we sought out and surveyed them and then compiled data on the topic. With this, read on for the list of the Top 10 Marketing Strategies commonly recognized as "successful" regardless of industry. 
In no particular order:
1. S H A R E   Y O U R   S T O R Y 
Customers are wanting, demanding even, to connect with a brand that  they associate with on an emotional level. In an often cold and lifeless virtual world, a relatable and heartfelt story will endear a brand, and create a tether to bind them together. It is through stories that today's consumers are finding those critical connections.
"Storytelling is a fundamental human experience that unites people and drives stronger, deeper connections." – Kimberley Whitler, Forbes
To build a storyline, your business has to be authentic and transparent. The story has to use data correctly to add credibility and it must generate an emotional response. Relate and resonate.
Stories can be told in different modalities too, so vary your approach. Consider written, visual and auditory mediums including Blogs, Vlogs, Video snippets, Presentations and Podcasts. Go on, appeal to your audience. 

Every business has a unique story. Start telling yours and make lasting connections with your customers.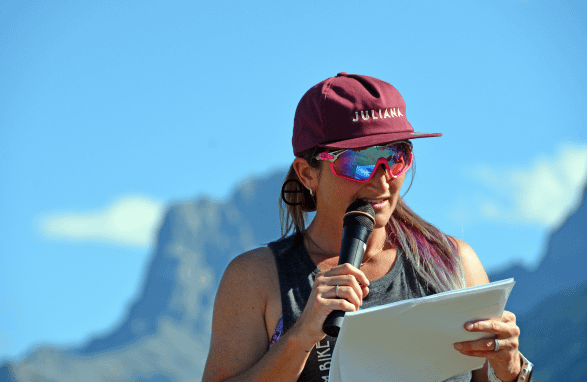 2. P E R S O N A L I Z E  Y O U R   M E S S A G E
Creating client profiles is a little bit of work upfront, with a payoff that saves you both time and money. It can give you a "cheat sheet" for the future and trust me, you won't regret investing some time into this effort. 
This simple two-step process should begin with research, then client interviews from both current and former clients; note: this system should be continuously updated, as needed. All of the data you  gather needs to be real and accurate.
Here are a few simple steps to help get you started:

Step One : Create a Roster of your Best Clients
Consider: most profitable clients, clients you enjoy working with, clients with integrity, etc.
Step Two : Conduct Client Interviews
Consider: these interviews should help you gather both qualitative and quantitative data.  Some examples to get you started (tailor as needed):
What is your role? What skills are required to do your job? What does a typical day look like?  

In which industry or industries does your company work?  Where are you located?  

What sites and publications do you frequently visit (in connection with your industry)?

What associations or groups do you belong to? What conferences do you attend? 

What social platforms do you use and how do you use them?

What style of communication works best for you?  

What are some of the pain points that you need resolutions for?

Why did you choose to work with us?  

Why have you stayed with us for X years?  

What made us unique?  
Remember to keep this information updated and refer back to it regularly.
Now, you're ready – Go create your profiles!
3. C U S T O M I Z E   Y O U R   J O U R N E Y .   T R A C K    R E S U L T S .

Current path-to-purchase or the customer journey has 56 acquisition points, not seven like we used to think. 
Think you know the deal?
Here's how the customer journey actually works. 
https://www.youtube.com/watch?v=_V3XQGsGFd8
4. B E   W H E R E   Y O U R   C L I E N T   I S 

Do not underestimate the power of marketing platform. Staying consistent with your message over multiple platforms will help to keep you relevant. Use your client profile (#2 from this blog) to see how they responded to platform usage and communication style. Cater to that information. From LinkedIn to Instagram Reels, do not question the power of social media. 
5. B E   W H E R E   Y O U R   C L I E N T   I S – O U T S I D  E   O F   W O R K

Do this to continue to stay relevant and be top of mind for your client. Maybe a little tweak on the content and a TikTok or Instagram story to get in front of them. Perhaps this is where the message feels the most uncomfortable, but being able to connect in an authentic day-to-day way is a powerful skill. 
6. G E T   O U T S I D E   Y O U R   S I L O  
Great things happen when we collaborate! If you have a partner, or a side hustle, how can you bundle these together to achieve something greater? When we collaborate 1+1 does not equal 2, but can sometimes equal 6 or 7. What do I mean? For example, with my coaching practice my clients get the benefit of my decades of marketing agency ownership experience. My husband's bike shop also sells coffee, these are just a few small examples. 
7. E A R N E D   M E D I A
Figure out how to get your face and name in front of someone else's audience. Publicity gained through promotional efforts (rather than paid) not only feels good but has fantastic benefits. Figure out who the local media are and how you can pitch them a story that they will be interested in covering. 
8. S U P P O R T   A   N O N – P R O F I T
A great way to get some # 7!
9. I N N O V A T E .   B E   F I R S T ,   B E   B E S T
Is it worth it to narrow the time frame for innovation within your business to get ahead of your competitors? Consider the following. What will it cost if you don't? What is your competition doing and are they doing it faster? What is the worst that can happen if "speed innovation"  fails?

"In the midst of chaos, there is also opportunity." So says Sun Tzu in his famous book The Art of War. 

New research suggests if you want to foster "speed innovation" within your business, you have to embrace a little chaos (I know, deep breath). It is time to release the creative energy and challenge your team to innovate faster than they ever have. 
When establishing a "speed innovation" mindset you have to set some ground rules:
Embrace mistakes and reward risk-taking. View failure as a positive instead of a setback. Use errors to propel your path forward instead of stopping progress;

Encourage your team to minimize adaptive coordination. In layman's terms, express that you support encourage experimentation and give them a platform to share with the team;

Encourage new process flows and/or abandon traditional patterns. It may sound unnatural to leave established processes behind, but 'speed innovation' needs fresh and unexpected processes to guide your team to new horizons.

Foster flexibility and give your team room to creep the scope or their initial goals. As they experiment, test and measure and find their new innovation path.

Embrace ambiguity. Don't fight the unknown, discover it. Create an environment of iterative collaboration where each team member learns from the other organically.
Studies have shown that adding time constraints and speeding up the innovation cycle can be very productive and lucrative for your business in the long-run. Adding time pressure for innovation can be risky and costly, but the alternative will be stagnation.
Having professional guidance can make the process transition even easier. 
10. R E F E R R A L    I N T R O D U C T I O N S
Asking for referrals can be an awkward and stuffy task for your clients. A cleaner and more professional option is asking for an introduction. An "introduction" is a more palatable and less threatening way to gain clients. Most people are quite comfortable about introducing one person to another.
Here are some tips:
What goes around, comes around. Give and ask regularly. Be genuine with your support and your offers;

Be aware of activities and opportunities to give and receive introductions;

Ask for help. People like to contribute and help. It shows you value their opinion and trust them;

Be prepared with prompts such as: "who do you know who?", "what do you need..?" or "how can I be of service to you?";

If it is not working, change it.
Advantages to this are simple:
It is cost effective compared to cold calling;

It enables you to find leads in your target market;

It increases client retention by making clients feel worthwhile and a part of the company;

Customers who have been introduced are less price conscious.
To deserve introductions you have to be a good business, so the process helps you to stay on top of your game and find ways to improve. It is a lot more fun than other marketing methods so be sure to enjoy the process!
*BONUS*



11. H O S T   B E N 
How do you get leads in your business? Typical responses include:
Networking       
Referrals       
Direct Market       
Web sites/internet       
Strategic Alliances
However, there is one opportunity that is often overlooked and that is a Host Beneficiary.
Not to be confused with strategic alliances, where you would introduce each other to each other's clients so it is a two way deal, a host beneficiary is less of a two way deal.
Note: Before you embark on a host beneficiary relationship it is key to know your acquisition cost. Understand how much money you need to spend to find a customer. This is crucial for the host when talking about the offer.
The host beneficiary arrangement is when you find a complimentary business to team up with (that has a similar audience to you) and offer to co-host an event where they bring their clients and you pay the bill. 
Consider a high-end clothing boutique and a luxury spa. Both share similar clientele and partnering together could open up a completely new customer base for each of them.

Establishing a relationship with a business that caters to the same type of customers you want, can generate tremendous synergy.
There you have them, our top ten (+1) marketing strategies from our most successful clients. If you want to measure the ROI you are currently driving, book a 20 minute session and I will show you how.